Custom WordPress Design With Responsive (Mobile Friendly) Layout.
Need Custom WordPress Design? You are on the right page. Read on to see what this package has to offer.
---
Custom WordPress Design – Most web design requirements would fall within this category or web design package. It is a typical website that provides information about the services and products the business or an individual has to offer.
It would mostly be an informative site with pages like Home, About Us, Company, Services, Gallery, Contact Us with a feedback form, etc. It would also include a homepage slider with rotating images and a gallery if required. And of course, the website will be 100% Responsive with a fluid layout. It essentially changes layout dynamically in response to the device width on which it is being viewed.
<! -- end of blue wrap -->
Custom WordPress Design Package
Please find listed below the list of features and functionality that you would expect in this Custom WordPress Design package. I have gone a little further and at times also mentioned the benefits that accrue due to the use of certain features or technologies in the design of your site. General Web Design Features Included In This Custom WordPress Design Package:
100% Responsive Design and Mobile friendly.
Homepage rotating banner / slider with up to 5 images.
It is enough really, you don't want to slow down your website.
Custom Design & Layout.
Innovative & artistic design. Not just another website.
No general fixed size for a page. But again you have to promise not to make it insanely long.
1 Contact Form included. Email sent to your email id.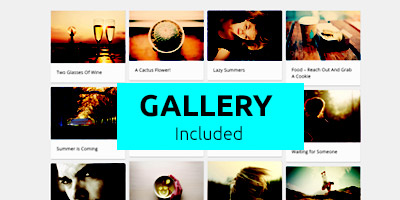 1 Gallery included to showcase your products, portfolio etc.
We will publish the website to your main domain / URL upon completion.
We take care of the website from Start to Finish for you.
Search Engine Friendly design.
We link your site to social networking sites like Facebook, Google+, Twitter, Pinterest and more.
Other important features of Custom WordPress Design Package :
---
Unlimited number of revisions. No bar on the number of revisions. But you have to promise not to take advantage of this.
No general fixed size for a page. But again you have to promise not to make it insanely long.
10 pages included in initial design by us.
Additional pages at a nominal price of $39/page. (Its only fair you pay us for the additional work we do, right?)
1 week support window from the date of handover of the site.
Option to opt for hosting & maintenance of the site with us at nominal rates. Hosting & Maintenance
Includes WordPress CMS
Website built on top of the most popular Content Management System (CMS), WordPress. Read here on Why WordPress is one of the best CMS platform for your site.
Add or edit pages & post on the site.
Add images, videos, content to the site yourself.
Ability to update the core software that runs your site at the click of a button. So your site stays up to date and more secure.
Ability to add features & functions to your site by installing plugins in future. Future proof your site.
In future, if you need a redesign, you only change the theme. Content and data on the site remains intact. So website & URLs stay the same.
WordPress CMS is very SEO friendly.
Read here to learn more about the benefits of a CMS website.
Custom Designed
Custom User Interface (UI) design. Fully customized design for maximum utility, usability & appeal.
No ready made theme used with this custom WordPress design site.
Less code bulk. Since the theme is hand coded, therefore less code bulk, unlike website using a ready-made theme, with loads of unnecessary CSS & JavaScript.
Therefore, the custom designed WordPress site is faster with better load times.
Better performance.
Better for SEO.
Site looks unique. Not just another similar site.
100% Responsive Layout
This Custom WordPress Design package includes a site built on the popular WordPress CMS (Content Management System) with a 100% Responsive Design (mobile friendly), so that it can be easily viewed on all mobile and hand held devices. We work with you to understand your requirement and business objectives. We then design a website based on your requirements. No pre-designed templates or themes are used in the design of your site.
This Custom WordPress Design package is economically priced and includes up to 10 pages designed by us.
You can of course add as many pages as you want through the Admin Dashboard once we have handed over the site to you upon completion.
Or better still, let us host and maintain your site
for you at unbelievably competitive prices.
Custom WordPress Designed Website
We use industry standards and coding practices to design and develop your website. We were among the first to adopt the Responsive Website Designing technology when it was introduced a few years back, and offer it to our clients. You can be assured of a beautifully designed and well coded site when we build the website for you. In fact, we encourage you to go through our online web design portfolio to check the sites we have created for our previous clients, so that you can get an idea and an indication of the website you are going to get yourself. When you are viewing the sites in our portfolio, try re-sizing the browser width to see how the layout changes and adapts to the new browser width. You will get a similar website when you opt for this Custom WordPress Design package with us.